If you grew up in the latter half of the 20th century, chances are your eating habits would have been different to the generation before. Convenience foods and the new supermarkets were changing the way people shopped and this meant new types of food on offer. These were usually cheaper, quicker to prepare and could be kept longer for storage in new appliances such as freezers. 
More women were also entering the workplace at this time and they needed a speedy solution to get the dinner on the table for the family once they got home (yes women were still expected to do that then!). Food manufacturers started to recognise this, therefore exciting new products in attractive packaging were born and most are still available to buy today!
Keep scrolling to be taken back down a food memory lane. How many of these retro foods take you back in time?
Findus Crispy Pancakes
Invented in the early 1970s by Nestlé, these little breaded pancake parcels were the staple of most family dinners. Quick to cook from the freezer, and hailed as nutritious too (?), they came in flavours such as minced beef, cheese, chicken and mushroom, as well as ham and cheese. Usually served with mashed potatoes (or Smash) and frozen peas. You can still buy them today in new flavours, although I am sure they won't seem as huge as before! 😉
You can watch an ad from the 1980s here: https://player.bfi.org.uk/free/film/watch-findus-pancakes-pancake-day-revised-version-1981-onlin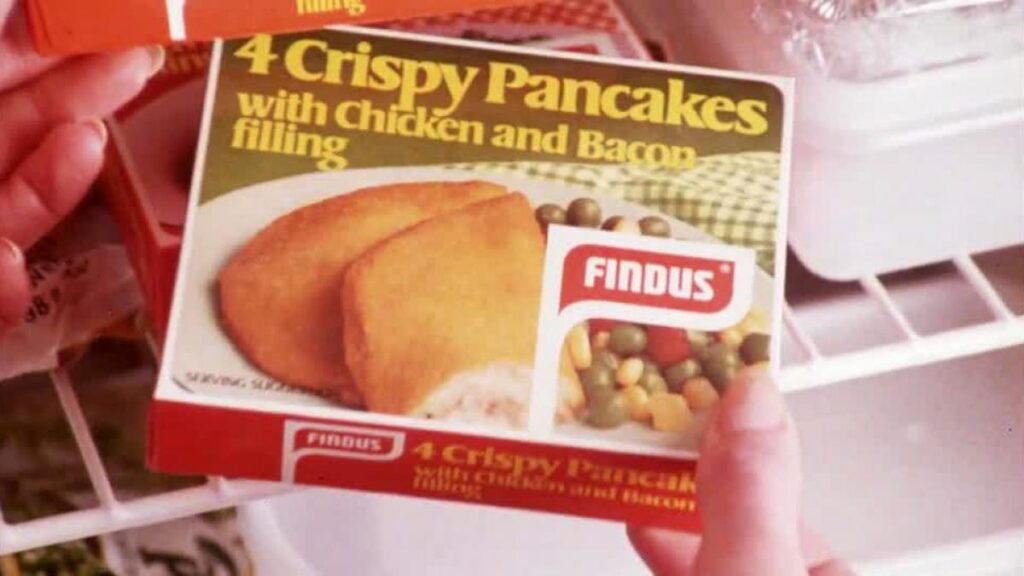 Angel Delight
To top off your instant dinner, came instant desserts, and none was better than Angel Delight. It was introduced by Birds in 1967 and the first flavour was strawberries and cream. You added milk to the powder and waited 5 minute for an instant mousse like bowl of deliciousness! Angel Delight is still available to buy in supermarkets today and you can even get ready to eat versions. Watch a 70s ad for the product here: https://youtu.be/bYH-OU4n-VU?si=yXigFD8uzkTFJvOD
Pot Noodle
For the ultimate convenience snack, a Pot Noodle was the way to go. Introduced by Golden Wonder in the late 70s, you just added hot water and waited for the noodles to hydrate, then added the sachet of sauce to complete. Original flavours were Chicken and Mushroom Spicy Curry and Beef and Tomato. Many more flavours were soon introduced afterwards and Pot Rice was introduced in the 80s. It remains a popular convenience snack today and is ever so comforting!
Watch an old advert for Pot Noodle here: https://youtu.be/poI2nEwSOB0?si=zg-CnwN2Gd0ypprr
Ice Magic
Another dessert item that arguably has never been equalled since, was Ice Magic. This was a major technological revolution in food where chocolate flavoured syrup magically turned into a crispy topping once you poured it on your ice cream! This was due to the presence of coconut oil and sunflower oil, so it was incredibly high in saturated fat, but boy did it taste good! Made in the UK by Birds, and invented in Australia. It is discontinued in the UK but is still sold in the US as Magic Shell.
Watch an old Ice Magic ad here: https://youtu.be/GRum36tqP9Q?si=kwCh8Qt0AmcSwyLL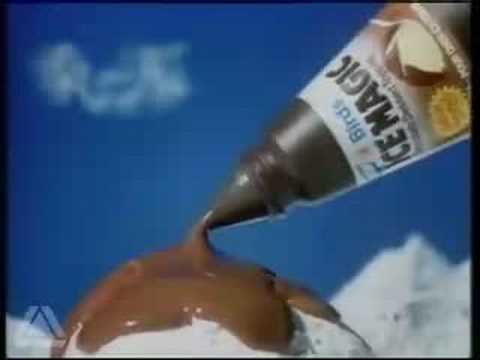 Smash Instant Mashed Potato
Who could forget the ad with the robots laughing at us earthlings because we still mashed our own potatoes! Smash was made by Cadbury and had been around in the 1960s, however it wasn't until the Smash Martians were introduced that it really took off (no pun intended!). Instant mashed potato was made by adding water to the powder in the tin. Again you can still buy this today – if you want to!
The original TV advert still continues to be voted one of the best of all time in polls and you can watch it here: https://youtu.be/uKt-KR1TsRg?si=OP1JEnO-5d7v5m82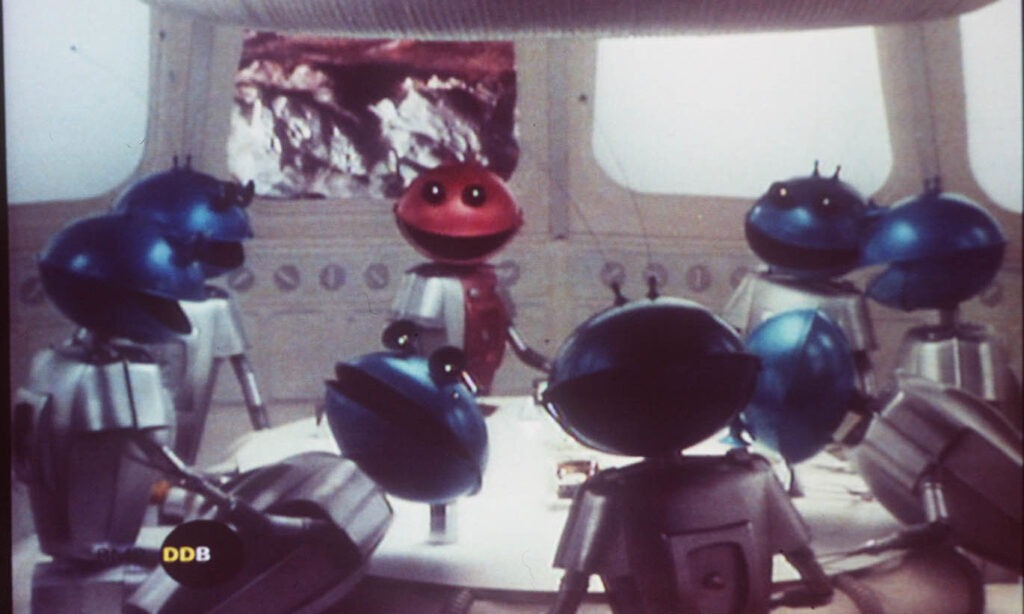 Spam
Gaining popularity after the Second World War, Spam was introduced in 1937 and is tinned meat made from a mixture of pork shoulder and ham. It is available worldwide but here in the UK we were especially good at including it in recipes such as Spam Fritters and Spam Hash. It entered the comedic canon in the 1970s as Monty Python satirised the reliance of it for our meals at the time, in the famous comedy sketch 'Spam'. The repeated use of the word from the song on the sketch was then adopted by computer geeks in the 1990s as a term to describe unwanted emails (that we used to be constantly bombarded with).

You can watch the original Monty Python sketch here: https://youtu.be/anwy2MPT5RE?si=oxHKZNIkaVcfOlqQ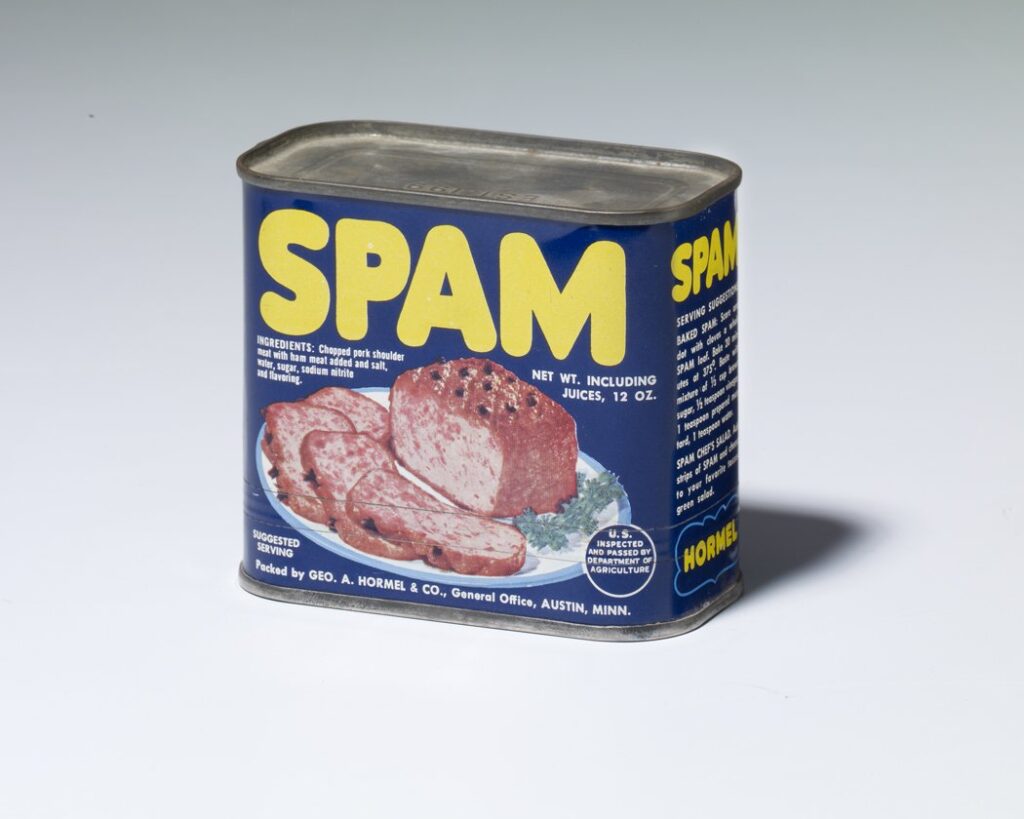 A bit more history
The first self service supermarket opened in 1948 and was a Co-op in East London, quickly followed in the same year by Tesco in St Albans. Shoppers at this time were used to a more personal relationship with a shopkeeper where they asked for what they wanted, rather than helping themselves. Some were uncomfortable with the self serve concept, worried that the shopkeeper would think they were stealing! But this new way to shop was soon became embraced by a new generation of shoppers wanting convenience and cheaper prices.
Convenience foods like tinned goods had been around for a while, and especially used by the military to keep soldiers going on the battlefields. In the 1950s the first TV dinners were introduced in the US and could be heated up in the oven in airline meal style trays ready to eat in front of the TV, hence the name. In the UK it wasn't until the freezer became more popular in homes that convenience foods really began to take off and in the 1980s microwave meals were introduced.
How many of these retro foods take you back in time? What else have I missed? Let me know in the comments!